SERVICES

CLASSIFIED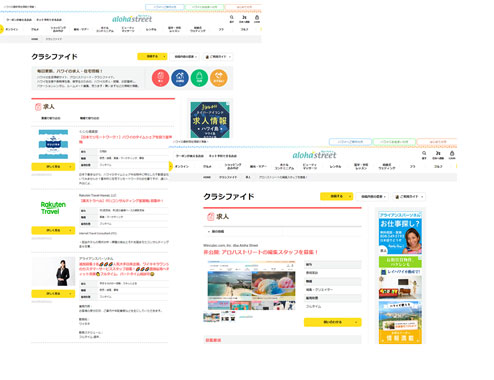 Aloha Street Classified provides four important categories: "Employment", "Service Directories","Buy & Sell" and "Housing". With over 200,000 page views per month and 5,000 unique users, it is a popular section among Japanese residents.

In addition to graphic banners, we have recently added a new product, text banner. Take advantage of our classified section to target the local Japanese market.

For questions or inquiries, please email: classified-pro@aloha-street.com.