SERVICES

CLASSIFIED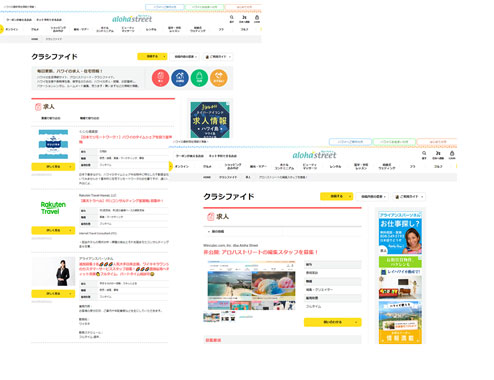 Aloha Street Classified provides four important categories: "Employment", "Service Directories", "Buy & Sell" and "Housing". With over 100,000 page views per month, it is a popular section among Japanese residents.

In addition to graphic banners, we also have text banners. Take advantage of our classified section to target the local Japanese market.

For questions or inquiries, please email: classified-pro@aloha-street.com.